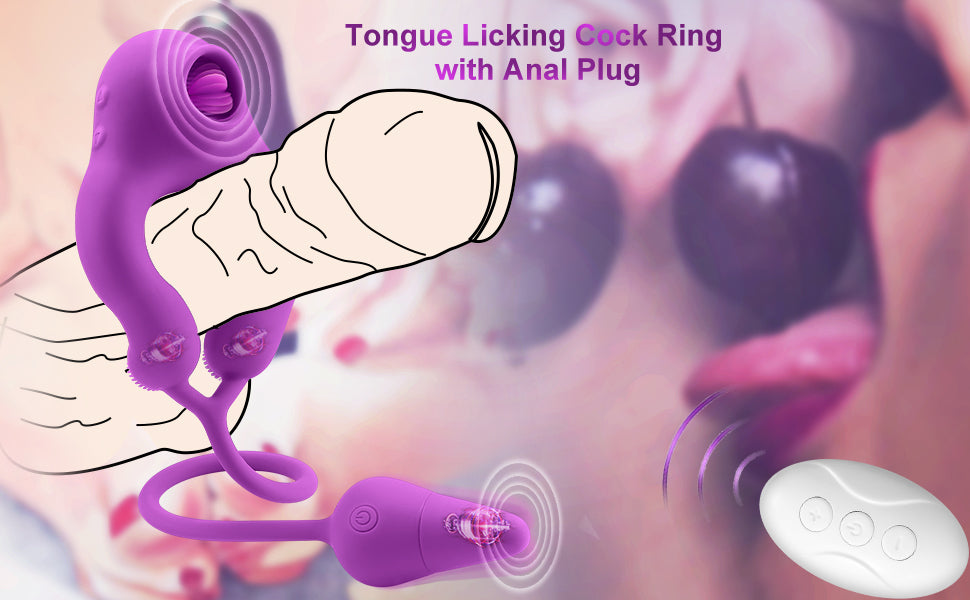 ►MULTIFUNCTIONAL SEX TOY WITH 4 MOTORS
Have you experienced the ultimate climax brought by clitoris/nipple teasing and G-spot stimulation/anal stimulation at the same time?

You just need this upgraded vibrator which own 4 strong motors and convenient remote control, will bring you unforgettable sexual experience.

►4 IN 1 DESIGN
Go and get this sex toy, you can enjoy diverse sex ual pleasure and orgasm: tongue vibrator+ vibrating cock ring+ vibrating anal plug + testis massager.Due to the 228 mm silicone line, this vibrator can complete functional stimulation that other toys cannot do. You can massage nipple, at the same time, you can stimulate g spot or anal together. You can also choose to stimulate clitoris and g-spot or anal. Double climax will definitely make you scream!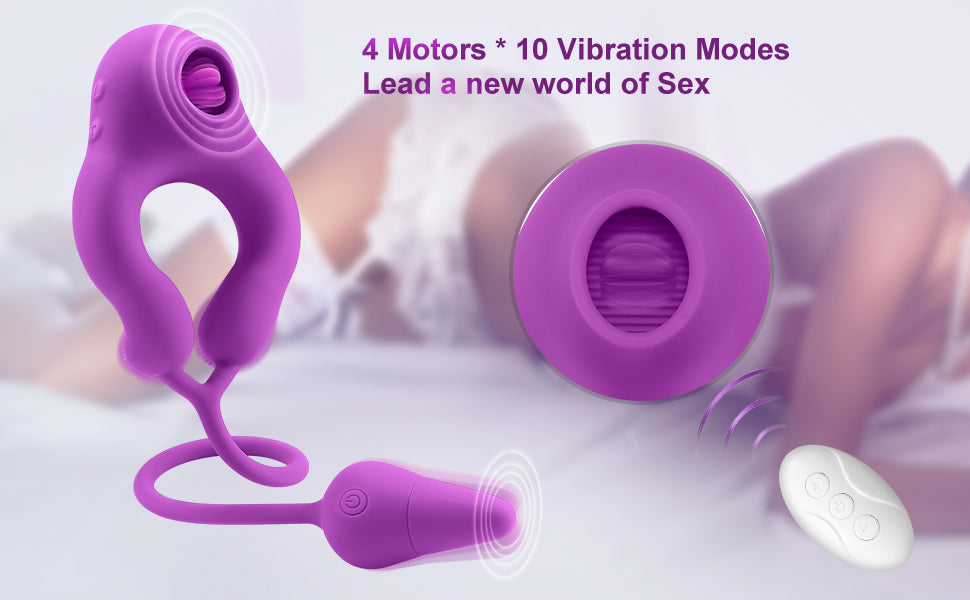 ►10 LICKING & VIBRATION PATTERNS
This sex toys for couples contains 4 motors inside, for different function can be controlled separately by remote control(within 6 inches) or vibrator itself. The licking tongue, testis massager motors and butt plug can be controlled separately. You can enjoy the pleasure of controlling or being controlled. Each function contains 10 modes to meet different needs of different people.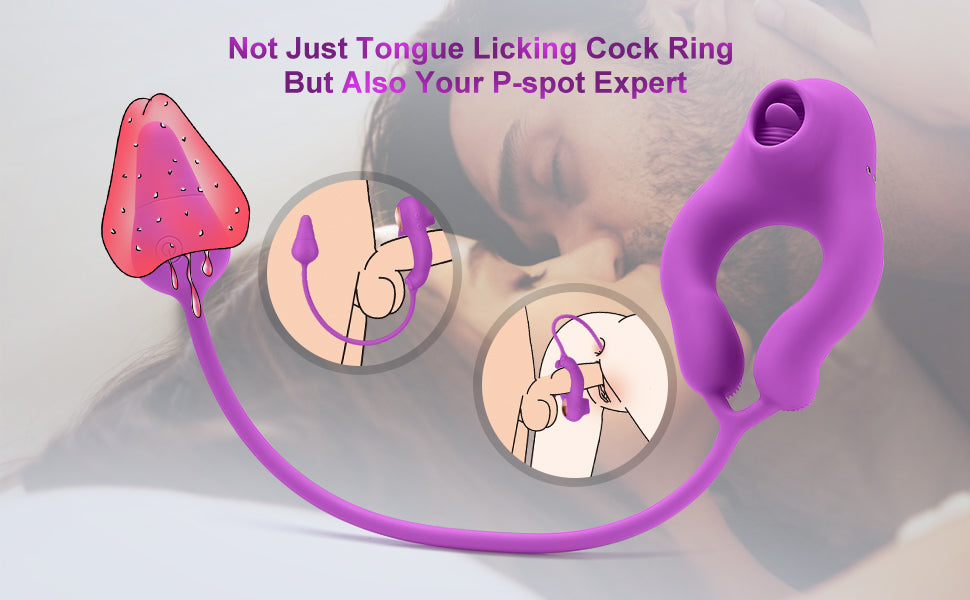 ► SEX TOY FOR SOLO OR COUPLE
For him: this sex toy allows you to wear it on your penis easily and can adapt to the suitable size of your penis. Its vibration provides strong erection support for the penis, keep erections harder and boost sexual endurance. Bring you and your sexual partner more excited experience.
For her: Flexible tongue and two raised motors can stimulate any sensitive parts of the body, such as clitoris, nipples, g-spot and anus.
For couple: The vibrating butt plug is in ergonomically shaped. The gently tapered tip and super-smooth shaft slip in anal easily. The narrow neck and flared base help keep the butt plug in place for extended anal thrills whether you're having sex or just walking around the house!
Thanks to the 228mm silicon line, it can also works as prostate stimulator for man and the g spot vibrator for woman.
For the Couple, it can make your foreplay more interesting and add more fun to your fixed poses, giving you unprecedented experience!